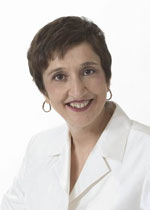 Mary Ellen Pinzino is the Founder/Director of the Come Children Sing Institute, a center for research and development in music learning since 1984. She is the creator of its Online Teacher Education Center, and instructor for its many online courses and workshops for teachers. She is the composer of the Come Children Sing Institute SONG LIBRARY, a resource of more than 500 new songs for preschool, elementary school and children's chorus, and creator of the Come Children Sing Institute music curriculum for children from birth through thirteen. She is the developer and teacher of Come Children, Sing! Online Music Classes for very young children.

Mary Ellen has taught all ages from birth through graduate students, teaching early childhood music classes and conducting the children's choruses at the Come Children Sing Institute, and directing the Institute's teacher training program. She has also taught elementary school music, high school choral music, and graduate school music education courses; served as conductor of the Women's Choral Ensemble at the University of Illinois at Chicago, developed and taught online courses on early childhood music learning for Head Start teachers through Indiana University/Purdue University, Indianapolis; and has led early stage production of a television program for early childhood music. She has written extensively for music teachers, including the e-book, Letters On Music Learning and many articles for national and international publications, and has written extensively for parents.

Mary Ellen's comprehensive work with infants, toddlers and preschoolers, her research on the process of music learning and music literacy, her work with children's choirs and the application of movement in the choral rehearsal with singers of all ages, her many compositions for children, and her unique applications of technology to music learning have put her on the cutting edge in the field of music education. She has been honored by the University of Delaware by their offering a year-long course on her work for graduate students of music education. She is in demand as a clinician, presenting nationally and internationally for music educators organizations, including the International Society for Music Education, the Music Educators National Conference, the American Orff-Schulwerk Association, the Organization of American Kodaly Educators, the American Choral Directors Association, the Gordon Institute for Music Learning, and Suzuki Institutes. Mary Ellen has presented internationally in Portugal at the University of Lisbon, Indonesia, for the East Asia Regional Council of Overseas Schools and the Jakarta International School, and for the International Music Education Conference in Vilnius, Lithuania.

Mary Ellen received bachelor's and master's degrees in music education from the University of Illinois at Urbana-Champaign, and studied extensively with Edwin Gordon.

Mary Ellen lives with her husband in Homewood, Illinois. Their two sons inspired Come Children, Sing! as babies and continued to inform her preschool programs and children's choruses until their voices changed. Their four grandchildren, ages four to eight, happily advise their grandmother about the process of music learning.